How great! I'm quite stoked! Making it through to Round 2 of the Studio's Next Designer Contest is a buzz! Now - I just have to pick a colour swatch & create a "Summer Afternoon" kit! Hmmm.... Here we go! Poor BJ (DH) said to me, "Congrats & fantastic - See you next monday night!!!" I guess he's thinking I'll be spending a little time at the computer this weekend? LOL!
Thankyou to everyone who wished me luck for the last round - I really appreciate it. :)
Here's a fantastic layout that Annette did using "Awakening". I love the way she has used the view from her balcony as an overlay on her page. Hmm.. Brekky looks pretty good too!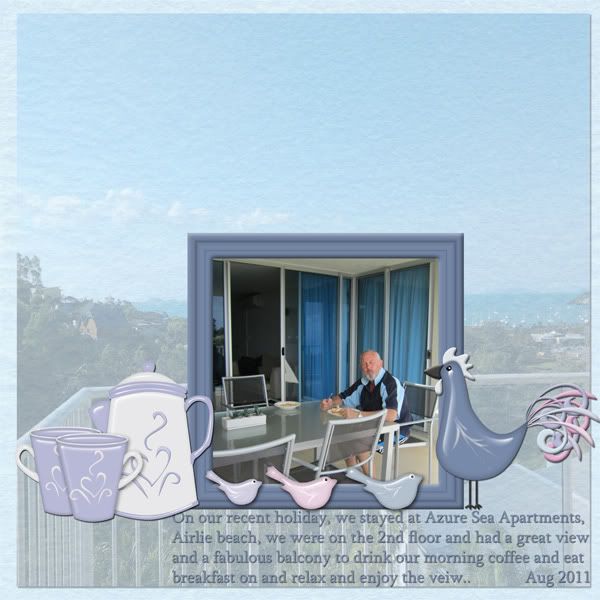 Have a great day everyone!