Well here is my round 1 entry for "The Studio's" Next Designer Contest. I have really learnt a lot doing this little mini kit & if I don't make it through to Round 2 - then I'm pretty happy & if I do get through - well I'll be even happier! lol!
This is freebie kit!
5 Papers & 12 unique Elements!
Click on the Preview to download.
If you get a chance to pop on over to "The Studio" - check out the layouts as well as the kits!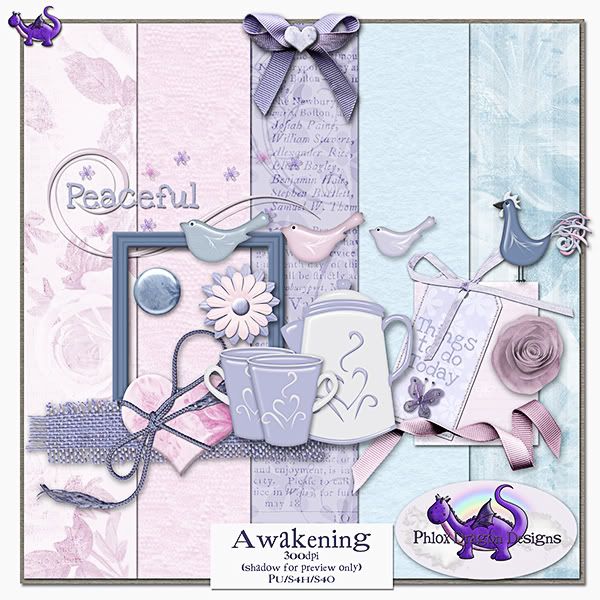 Enjoy!